Maestro Andrea Giè, composer and orchestra conductor, holds the role of artistic director both for the Via Milano school and the Via Garofani School.
The teachers are diplomates of the Conservatory and are gifted with extraordinary teaching skills.
MAESTRO ANDREA GIE' – TEACHER OF CHORAL SINGING AND INTRODUCTION TO MUSIC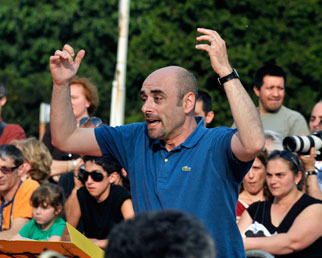 Musician and Milan sociologist, he studied composition with Maestro Renato Dionisi.
Graduate in Sociology from the University in Urbino and diplomate of the Conservatory of Music "G. Verdi" of Como, he is the author of numerous musical publications. He is involved in teaching activities as a elementary school teacher, for the media and as a choral director.
He collaborates with Universal, EMI, Carish and other publishing houses in transcriptions, arranging and composer.
MAESTRO MICHELE MANUGUERRA – CLASSICAL GUITAR TEACHER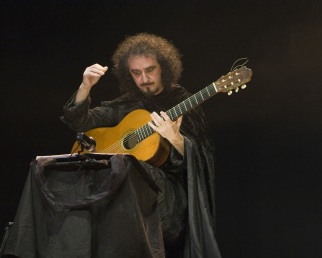 MAESTRO MARIKO KITAZATO – PIANO TEACHER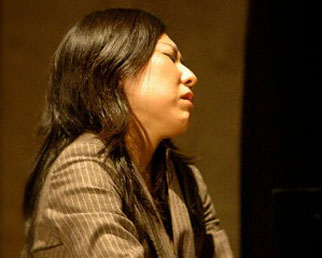 Diplomate in piano at high school and at the musical university of Tokyo "Tohu Gakuen".
Diplomate of the musical academy of Tokyo "Daito Gakuen" in piano and Concert Master of Opera.
In 1991 she moved to Itay and performed in numerous concerts for solo piano and for chamber music.
Diplomate of the Conservatory G. Verdi of Milan in piano, composition and jazz.
She has worked in numerous Milan theaters as the concert pianist.
Recently she performed in a duo with the Russian poet Evgeny Evtusenko.
From 1994 ahe has also been dedicated to jazz, collaborating with Steve Grossman, Giorgio Gasini, Bruno, Tommaso, Claudio Fasoli, and Paolina della Porta.
MAESTRO RAFFAELE BERTOLINI – CLARINET TEACHER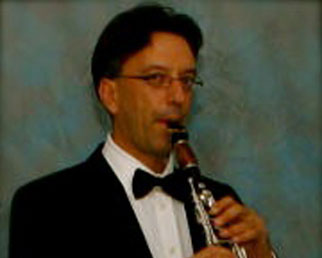 Diplomate of the Conservatory Domenico Cimarosa at Avellino with Maestro C. Cocciano.
He specialized in the study of chamber music with V. Mariozzi, M. Ferrando, A. Pay and Bruno Canino.
He has held and holds concerta both as a soloist and as a part of a chamber ensemble in Italy and in other countries (Sweden, Germany, Belgium, former Yugoslavia, Romania, Russia, Turkey, Japan, Mexico, Brazil, Argentina, Spain, Switzerland, France and Portugal).
He has radio recording sessions in Italy for the Americas.
He has recorded for Curcio Edizioni Musicali, for Casa Discografica Artis, and for SIMC (Società Italian and Musica Contemporanea).
He has taught at the Conservatory of Bari.
He has held Master Classes in Brazil, Turkey and Mexico.
Currently he is teaching clarinet at the school for Orientamento Musicale Arcadia – Pertini diMilano.
MAESTRO LUCA RECCHIA – INTRODUCTION TO MUSIC TEACHER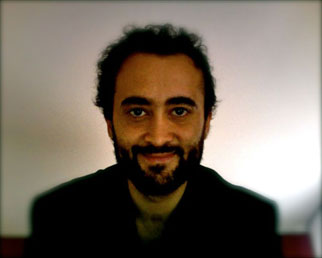 Diplomate in piano of the Conservatory G. Verdi of Milan and of "Ear Training" in New York.
Expert in teaching introduction to music, musical instrument teaching, in non-verbal communication, general psychology, of evolving age, and psychoacoustics.
Teacher of Sound Design, jazz theory, musical ensembles and composition.
MAESTRO LIDIA SAVOIA – FLUTE TEACHER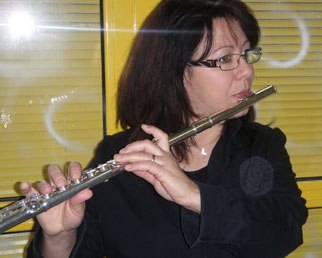 Diplomate in flute of the State Conservatory of Music of Novara, she studied with Maestros S. Vergamini, D. Collino, M. Brescia, and A. Ponzi and she specialized in Music Education.
She has collaborated with and collaborates with orchestras and chamber groups and she performs as a soloist.
Teacher of musical education, remedial teacher and musical instrument teacher in state middle schools:
2006/2007 State Middle School of Locate Triulzi (MI)
2007/2008 State Institute Comprensivo of Binasco (MI)
2007/2008 State Institute Comprensivo S. Ambrogio (MI)
2009/2010 State Institute Comprensivo of Assago (MI)
2010/2011 State Institute Comprensivo of Pieve Emanuele (MI) Via Viquarterio

11 Note provides honorariums for the teachers.